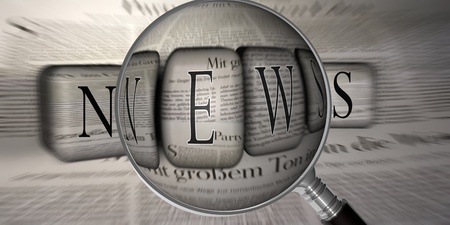 The Marketing Advantage Named as Credit Donkey's Best Small Business Marketing Blog
The official Advantage Marketing blog The Marketing Advantage has been named one of Credit Donkey's Best Small Business Marketing Blogs of 2016. As close observers of financing options for small business owners, CreditDonkey, the credit card comparison website, knows a lot about their needs. Read More
Managing Director Loraine Kasprzak tapped to be expert panelist at Union Catholic Business Networking Luncheon
Loraine will have the honor of speaking at the second annual Union Catholic Business Networking Luncheon at the Shackamaxon Country Club in Scotch Plains, NJ on Tuesday, April 19, 2016. The luncheon will also feature a panel discussion moderated by WCBS Newsradio 880 Business Reporter Joe Connolly. Read More
JSDD Retains Advantage Marketing to Promote Chairs of Inclusion Project
The Jewish Service for the Developmentally Disabled has retained Advantage Marketing Consulting Services to consult for JSDD's Wae Center on a marketing strategy for its Chairs of Inclusion project.  
Loraine Kasprzak to be Featured Marketing Expert on C2M Live! August Webinar Series
We're excited to announce that Loraine will be the featured marketing expert on the Institute of Management Consultants (IMC) August Consulting to Management (C2M) Live! webinar series.
CYACYL Spotlight on Advantage Marketing
How cool is this? Advantage Marketing Consulting Services was in the spotlight on the popular radio program, "Change Your Attitude, Change Your Life". CYACYL is broadcast 9AM Sundays on New York 970AM The Apple and hosted by Joan Hermann.
Managing Director Loraine Kasprzak a Guest on Technology Today Broadcast
Managing Director Loraine Kasprzak, CMC, was a guest on WDVR FM's Technology Today radio broadcast. Host Rich Kazimir interviewed Loraine about how small businesses can take advantage of social media.  Read the excerpts from their conversation
Managing Director Loraine Kasprzak Appears on The Secrets of Success Blog
Loraine Kasprzak, CMC and Advantage Marketing's Managing Director, recently wrote about professional service firms and social media for the popular Secrets of Success Women Entrepreneurs Radio blog.  Read Loraine's post
15 Free Tips for Creating Engaging Content
Creating content that your audience will want to read can be difficult. The marketing pros at Advantage Marketing Consulting Services offer 15 sure-fire tips for writing content to drive relevant social media conversations for your company.  Access the Free Tips
13 Ways to Level Up Your Marketing
Is your same-old marketing getting the same old results? Read some of the ideas I'm sharing with Advantage Marketing clients to help them build stronger marketing programs.  Level Up Now
Loraine Kasprzak Receives Distinguished Service Award from Institute of Management Consultants
Advantage Marketing is pleased to announce that its Managing Director, Loraine Kasprzak, received the Distinguished Service Award from the Institute of Management Consultants New Jersey Chapter (IMCNJ). This award was presented to Loraine for sustained contributions that are recognized to be exemplary of distinguished service…