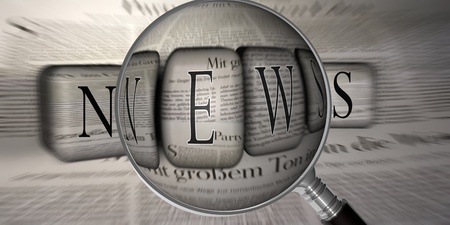 Managing Director Loraine Kasprzak Coauthors RESULTS! Book
Loraine Kasprzak, MBA and Advantage Marketing's Managing Director, has joined with 16 other business experts to write a powerful new book:
RESULTS! Impactful Solutions to Drive Business
The goal of the book is to inspire more business owners, entrepreneurs, managers, and salespeople to achieve the results they want, so they can lead the life they desire. Read more about the book.
The Marketing Advantage Named as CreditDonkey's Best Small Business Marketing Blog
The official Advantage Marketing blog The Marketing Advantage has been named one of CreditDonkey's Best Small Business Marketing Blogs. As close observers of financing options for small business owners, CreditDonkey, the credit card comparison website, knows a lot about their needs. Read More
Managing Director Loraine Kasprzak tapped to be expert panelist at Union Catholic Business Networking Luncheon
Loraine will have the honor of speaking at the second annual Union Catholic Business Networking Luncheon at the Shackamaxon Country Club in Scotch Plains, NJ on Tuesday, April 19, 2016. The luncheon will also feature a panel discussion moderated by WCBS Newsradio 880 Business Reporter Joe Connolly. Read More
JSDD Retains Advantage Marketing to Promote Chairs of Inclusion Project
The Jewish Service for the Developmentally Disabled has retained Advantage Marketing Consulting Services to consult for JSDD's Wae Center on a marketing strategy for its Chairs of Inclusion project.  
Managing Director Loraine Kasprzak Appears on The Secrets of Success Blog
Loraine Kasprzak, MBA and Advantage Marketing's Managing Director, recently wrote about professional service firms and social media for the popular Secrets of Success Women Entrepreneurs Radio blog.  Read Loraine's post
15 Free Tips for Creating Engaging Content
Creating content that your audience will want to read can be difficult. The marketing pros at Advantage Marketing Consulting Services offer 15 sure-fire tips for writing content to drive relevant social media conversations for your company.  Access the Free Tips
13 Ways to Level Up Your Marketing
Is your same-old marketing getting the same old results? Read some of the ideas I'm sharing with Advantage Marketing clients to help them build stronger marketing programs.  Level Up Now