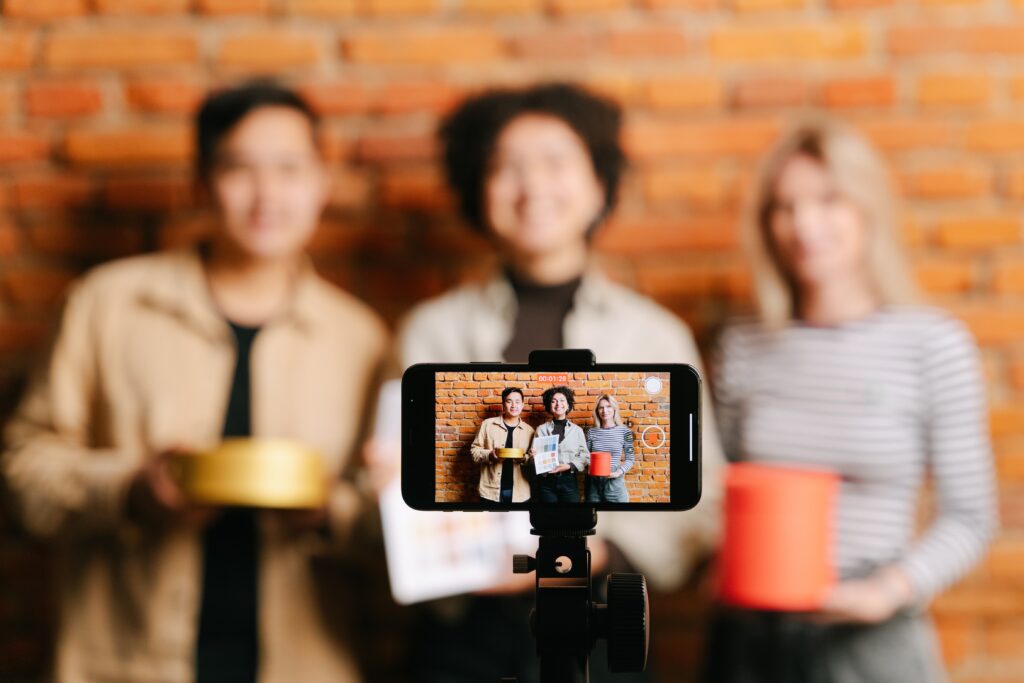 When it comes to organic marketing and reach on Facebook, it's important to pay attention to all of the different types of content you can publish. A well-rounded content strategy will utilize several, or even all of these types of content. Facebook tends to favor and push their newest features but you can't ignore the power behind some of the staple post types that have been around for years.
Here are three final types of posts you should consider publishing on your page.
#7: Facebook Live Video
Live videos are streamed to Facebook, and after they end you have the option to delete the livestream or let it sit on Facebook as a native video. You can stream using Facebook's native software or use one of the many available third-party apps.
One of the advantages of using a third-party app for livestreaming on Facebook is the ability to increase your engagement by showing comments right there on the screen. Live videos give you a chance to connect and engage with your audience in a real-time format, which is actually a deeper connection than a lot of other organic posts tend to be.
#8: Facebook Live Audio Rooms
Live audio rooms have been rolling out across Facebook for the past several months. In fact, a lot of groups already have this feature and a few creators have it on their personal timelines as well. 
One thing that has been made very clear over the past few years is that people want connection over content. They really want a chance to join the conversation and talk to you as a brand or a marketer. Live audio rooms offer them that chance.
#9: Podcasts on Facebook
Last but not least, Facebook is giving podcasters a new channel for distribution and reaching their audience. One of the biggest advantages of having your podcast streaming through Facebook is that it gives your listeners the ability to save and share their favorite snippets from your podcast. This allows you to reach an even larger audience by providing value to the people who are already listening to your podcast.

 We hope that you enjoyed this series of tips for Facebook marketing in 2022. Let us know if you've tried any of these features in your marketing campaigns!
(Source: Social Media Examiner)
---
Our Total Online Presence Audit can help you determine if you're engaging with your audience via social media. Learn more in this post.