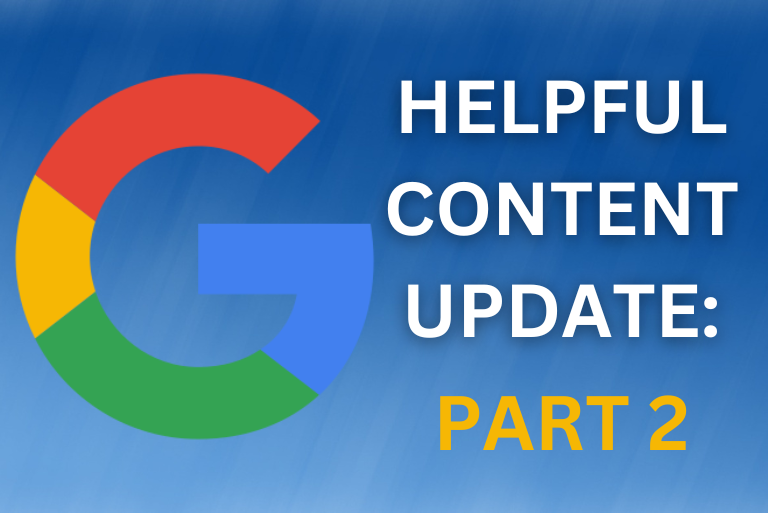 As we shared last time, your content creation starts with organizing the "what" and "when" of it all. Once you have your content calendar scripted out with your themes, formats, and channels, it's time to develop your content.

Website pages and blog articles (which live on your website) are searchable content so obviously, you want your content there to be served to users. And while you want your content to be searchable, it's important that it be written for people first—not Google. Even Google will tell you that!

In fact, creating valuable, relevant content that is geared to your audience and NOT the search engines will please Google Search's helpful content system. This generates a signal used in Google's automated ranking system that tells it to show your original, helpful content because it was written for humans and not search engines, and provides value.
In short, don't try to trick the algorithm; you'll end up sabotaging your content marketing efforts!
– Creating reliable, people-centric content will show Google that your content is trustworthy.
– It should provide strong value with substantial information and insights, and be well-written. 
– Google Search also wants pages that deliver a satisfying experience to users. 
– Stay focused on what your audience wants and expects from your company and leaders.
---
Our content development team will ensure your content marketing crosses all the crucial I's and dots all the important T's by providing experience, expertise, authority, and trustworthiness—key elements of Google's helpful content system that help it define high-quality content.