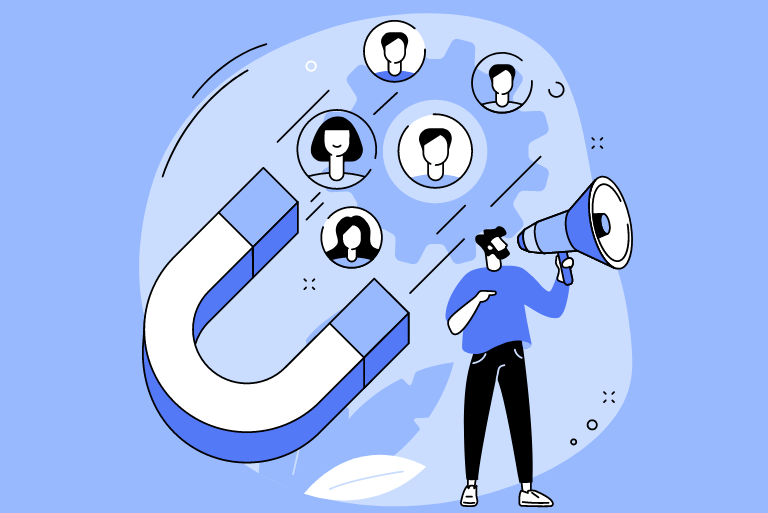 Content marketing is an excellent way to build an audience and over time, build your customer base. That's why every business clamors for strong content that shares valuable information that in turn, promotes their goods and services. However, many business owners soon find that without a plan in place, their content marketing feels chaotic and haphazard. It doesn't have to be that way!

The key is to maintain control over what to write about, where to share it, and how by implementing a few tried-and-true measures. 
Organizing and preparing are the first steps to creating content that converts and drives sales.
1) After you've identified your target audience, it's time to develop topics or themes that will resonate with them. Make sure these relate directly to your offerings in some way—and provide value to your audience.

2) Share information they can use or are looking for, and incorporate the benefits of doing business with your company over the competition.

3) In a search-driven digital world, make sure your content includes relevant keywords/search terms as well.

4) Understand people consume content in different ways—across different channels and formats (blog articles, social media posts, white papers, e-books, etc.). Be sure you are there where and how your audience is engaging with your content!

5) Develop an editorial calendar with your topic categories and posting dates to stay on point. You can always revise it if something in your industry or market changes.

6) Create a content brief (or have your marketing agency make one for you) that outlines all the key points of your content for you to follow. These include the title, audience, problem or issue being addressed, and key talking points.
Did you miss our previous Marketing Strategy Tips? Find them in The Marketing Advantage blog.
---
Interested in how taming your content can yield rich results? We can prepare a well-organized content marketing campaign that showcases your company's expertise, provides value to your target audience, and builds your lead generation pipeline.