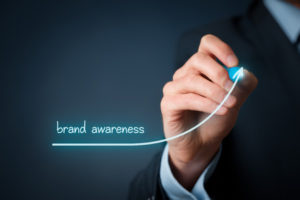 Brand recognition is important not just in the consumer space but also in the business-to-business space, where buyers are increasingly conducting their own research prior to reaching out to potential vendors. Brand awareness is a vital strategy for reaching those prospects and driving leads.
Here are a few brand-awareness strategies and how they can generate leads for your business:
Infographics are a useful way to share information with prospects and have them keep your brand top of mind.
Posting original content is a modest way to develop marketing messages and establish your title as an industry expert. Whether it is on a blog or through an email newsletter, original content sets your company apart from competitors and establishes you as an authority.
Social media tools – Take advantage of built-in technology on popular platforms that aid in the lead generation process.
Influencer marketing – Joining online groups and conversations allows communication with professionals who command authority in your field, and help you become recognized as an influencer yourself.
For more ways to drive leads by building brand awareness READ THE FULL ARTICLE HERE.