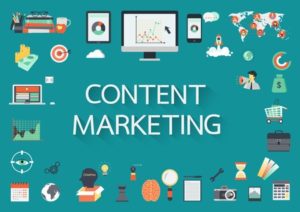 Content marketing isn't just beneficial for big businesses. Small businesses can get results, even with smaller budgets. These top Tweets from Advantage Marketing offer resources and tips to sharpen your small business content marketing strategy and execution.
Content Marketing Myths That Businesses Need to Stop Believing –http://ow.ly/dNoo309C2Gq
4 Analytics Reports Every Content Marketer Should Use – http://ow.ly/QzXc309C2eX
The Content Marketer's Approach to Successful Social Selling and Sales Enablement –
http://ow.ly/xlBr3085Qv7
5 Research Insights to Drive Your Content Marketing –
http://ow.ly/mrxm309C2gS
7 Creative Ways to Revamp Your Content Marketing –
http://ow.ly/4t5K309C2IO
Working on Your Content Marketing Plan? 9 Components to Consider –
http://ow.ly/eTc4309C2jL
This Week in Content Marketing: It Doesn't Matter If You Call It Content Marketing –
http://ow.ly/OMgk30acmrJ
5 Steps to Improve Your Content Marketing Strategy –
http://ow.ly/AngK30dukbc
For more tips on small business marketing and social media, follow me on Twitter: @LMKasprzak.