Read any good marketing books lately? Here are 7 that you won't want to miss.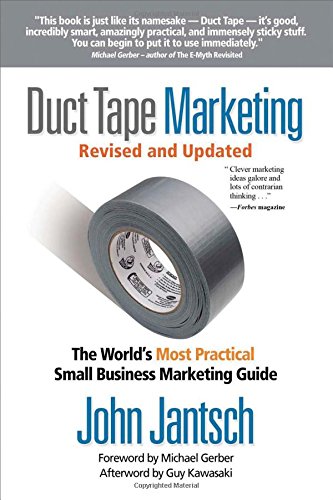 Duct Tape Marketing
As a small business owner, you are really in the business of marketing. The problem for most small business owners is that they suffer from "marketing idea of the week" syndrome instead of implementing a systematic approach to the problem of small business marketing. In Duct Tape Marketing, renowned Small Business Marketing guru John Jantsch shows you how to develop and execute a marketing plan that will give your business the life and longevity you knew you could have when you made that decision to go out on your own. Buy It Now
Professional Services Marketing
Written by John E. Doerr, Mike Schultz, and Lee Frederiksen, Professional Services Marketing is a fully field-tested and research-based approach to marketing and client development. The book covers five key areas that are critical for firms that want to grow and become more profitable. It includes real-world case studies that illustrate major points, as well as quotes and stories from well-respected professionals in the industry. Buy It Now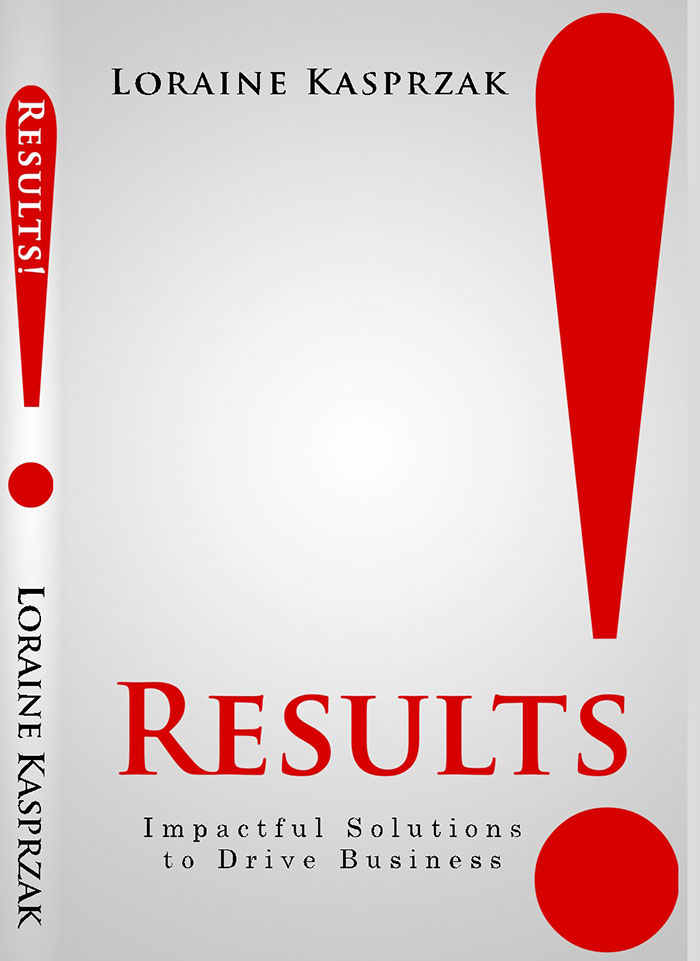 RESULTS!
RESULTS! is based on years of experience and learned knowledge and is a powerful business tool. It contains the top tips and insights for getting results in your own business from 17 seasoned business experts, including marketing strategist Loraine Kasprzak. Their mission is to inspire more business owners, entrepreneurs, managers, and salespeople to achieve the results they want, so they can lead the life they desire. Buy It Now
To Sell Is Human
To Sell Is Human offers a fresh look at the art and science of selling. As he did in Drive and A Whole New Mind, Daniel H. Pink draws on a rich trove of social science for his counterintuitive insights. He reveals the new ABCs of moving others (it's no longer "Always Be Closing"), explains why extraverts don't make the best salespeople, and shows how giving people an "off-ramp" for their actions can matter more than actually changing their minds. Buy It Now
Content Inc.
In Content Inc., one of today's most sought-after content-marketing strategists reveals a new model for entrepreneurial success. Simply put, it's about developing valuable content, building an audience around that content, and then creating a product for that audience. Notice a shift? Author Joe Pulizzi flips the traditional entrepreneurial approach of first creating a product and then trying to find customers. It's a brilliant reverse-engineering of a model that rarely succeeds. Buy It Now
Buyer Personas
Buyer Personas is the marketer's actionable guide to learning what your buyer wants and how they make decisions. Written by Adele Revella, this book provides comprehensive coverage of a compelling new way to conduct buyer studies, plus practical advice on adopting the buyer persona approach to measurably improve marketing outcomes. Readers will learn how to segment their customer base, investigate each customer type, and more. Buy It Now
Content Chemistry
The result of thousands of conversations about web marketing with hundreds of companies, this handbook is a compilation of the most important and effective lessons and advice about the power of search engine optimization, social media, and email marketing. The first and only comprehensive guide to content marketing, this book explains the social, analytical, and creative aspects of modern marketing that are necessary to succeed on the web. Buy It Now
What marketing books can you suggest as worthwhile reads?