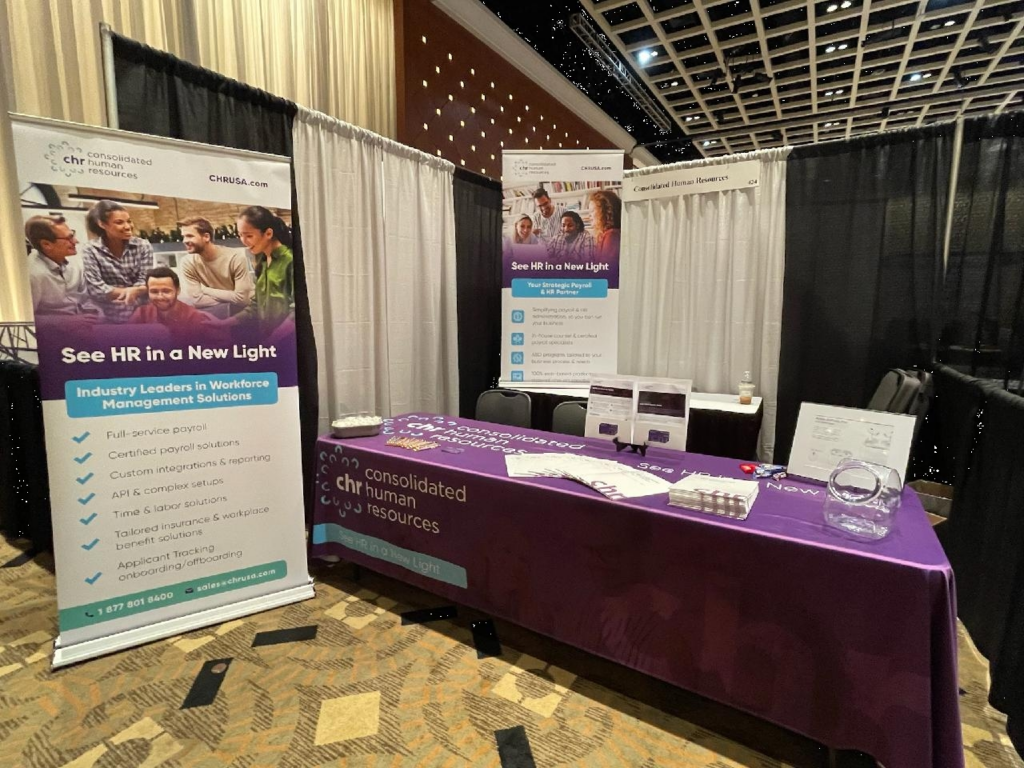 With a new business development and operations team headed by EVP Derek Jacobsen, Consolidated Human Resources (CHR) was looking to build its brand image and ramp up lead generation efforts. Derek turned to Advantage Marketing for expert assistance. As part of our ongoing work with Derek and his team, we developed a tradeshow strategy which included exhibit graphics (see photo) and updated brand messaging. The marketing collateral we created for them included sales slicks for their service offerings and a Site Safety Audit (offered in collaboration with Whitman Engineering).
CHR used these materials to exhibit at the NJCPA Convention in June. The graphics generated considerable interest and led to many good conversations with attendees, Derek reported. More importantly, his team is now talking to several large prospects interested in CHR's services.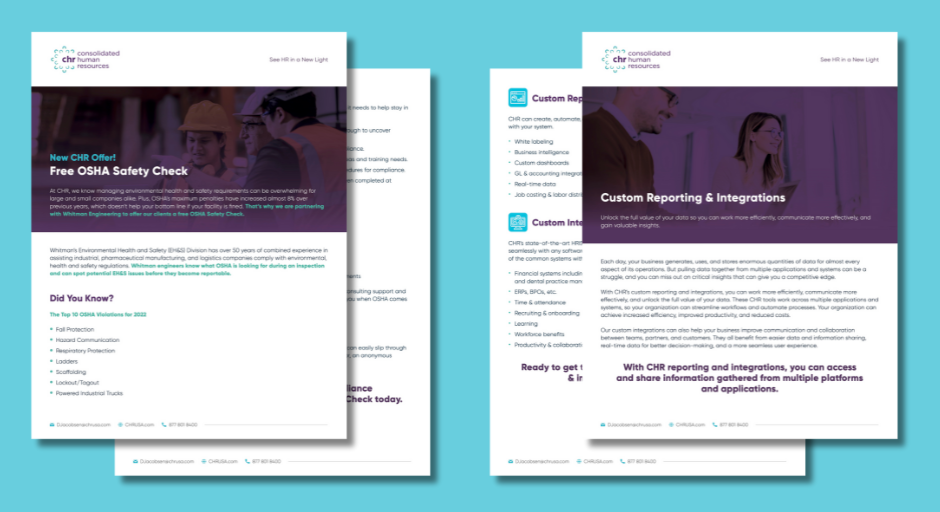 If you have a tradeshow coming up and want to experience success like CHR did, contact me at LKasprzak@Advantage-Marketing.com. My team and I will help your company put its best foot forward.