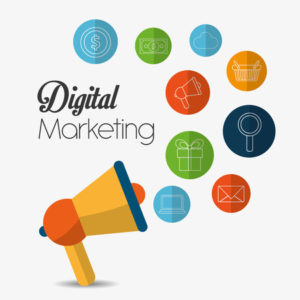 The secret to starting right in digital marketing is to focus on one goal, one type of content, and one social media channel at a time. Simple? You bet. Powerful? Like you wouldn't believe. Let's break it down.
One goal – If you don't have goals in place for your digital marketing activities, you might as well not be doing it. Every time you start writing a blog post or composing a tweet ask yourself: Will this help me achieve my goal?
What should your goal be? Your goal could be anything, depending on your situation, with one caveat: Your goal cannot be "to raise brand awareness" or any variant of that phrase. A goal like that is too broad. Be more specific, establish the goal, write it down, and then get to work achieving it.
One type of content – Choose one type of content. Learn all you can about it. Start producing it — a lot of it. Work on it until you've got it down to a science. Then, and only then, can you repeat the process with a new type of content.
One social media channel – Want to know why so many people complain that social media is ineffective for promoting a business? Because they're trying to do too much at once. By focusing on one social media channel, you can invest your time and energy into creating a raving follower base – and not waste time keeping up with the latest changes and trends across multiple platforms.
For more secrets to starting right in digital marketing read the FULL ARTICLE HERE.