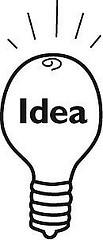 Guest post by Jeremy Silverstein
Your nonprofit or charitable organization may receive as much as 25 to 50 percent of your annual donations between October and December. These donations are helpful, but your organization needs support all year to stay in the black. Learn specific ways to leverage six Hallmark holidays and increase donations year-round.
Tap Into Emotions
Donors are human, and they're more likely to get excited about your cause when they feel emotionally attached to it. Prepare promotions that tap into a donor's joy, happiness or nostalgia as you raise money.
Customize Products
Change product packaging and your website's appearance to reflect each holiday. Offer new blog content, web page colors and donor rewards based on the occasion.
Offer a Gift
It's true that donors may support your cause because they want to. However, a gift can prompt support, too. Offer a branded item such as a mug or magnet, or a discount to a future event or product you sell.
Advertise Your Holiday Campaigns
Now's the time to schedule your holiday campaign for the remainder of the year. Then, use your newsletter, blog and social media pages to announce your holiday promotions and special celebrations. You may also partner with local news venues via newspaper press releases, television station promos and radio spots. You can even host a live web event as you raise awareness and money.
Six Hallmark Holidays and Ways to Celebrate
These tools help you leverage six Hallmark holidays. Consider specific activities, too, as you raise awareness and donations for your cause.
Groundhog Day
Groundhog Day on Feb. 2 is a fun and silly holiday. Spin the day to create unique fundraising opportunities:
Ask donors to guess if the groundhog will see its shadow. One correct guesser wins a prize.
Implement déjà vu markdown pricing.
Host a spring brunch that fights the winter doldrums.
Mother's Day
Honor and remember mothers and other nurturing women on Mother's Day. The official date is May 14 or the second Sunday in May:
Host a brunch or tea for mothers.
Partner with a florist. Donors may send flowers to moms, and a portion of each sale supports your charity.
Host a mother/daughter look-alike contest with a fee to enter.
Father's Day
On June 18 or the third Sunday in June, remember and honor fathers. Encourage Father's Day donations when you:
Host a fundraising barbecue with a free ticket for dads.
Sell tickets to a local baseball game.
Set up a health fair where loved ones may give blood, receive a free blood pressure screening, or take an exercise class as they focus on being healthy for their families.
Grandparents Day
Grandparents Day honors grandparents and other adult mentors on September 10 or the second Sunday in September. Participate in this holiday in several ways:
Invite donors to share their favorite memory of their grandparents on your social media pages.
Compile a cookbook of your staff members' favorite family recipes and sell the book with proceeds supporting your charity.
Ask donors to contribute in honor of their grandparents or mentors.
Boss's Day
Recognize bosses and supervisors on Boss's Day, observed on October 16 or the nearest workday. Leverage this holiday when you recognize bosses and supervisors:
Encourage donors to give a gift in honor of their boss or supervisor.
Set up a challenge among four of your biggest business supporters. The business that raises the most money wins a prize, such as public recognition in the newsletter or a trophy.
Interview your organization's bosses and supervisors. Ask them to discuss their favorite books, personal interests and why they work at your organization. Then, post the interviews on your blog.
Sweetest Day
Observed on October 21, or the third Saturday in October, Sweetest Day honors sweethearts and other sweet people. Tap into the celebratory occasion with several promotions:
Create customized candy bar wrappers and sell the candy bars to the public.
Fill a branded mug with chocolates or candy in branded packaging. Supporters may buy a cup or receive one free with a donation.
Host a dessert bar and encourage donors to bring their sweetie to the event.
Improve donations year-round by leveraging Hallmark holidays. These ideas can jumpstart your calendar and help you maximize donations this year.
Jeremy Silverstein is Vice President of Operations and Vehicle Dispatching at Goodwill Car Donations. During the five years he's been with the organization, he has become quite an expert in the industry and has handled tens of thousands of donated vehicles.