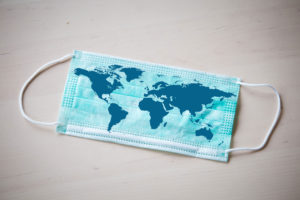 Recently a client approached me and asked how his company can stay in front of prospects during these uncertain times. As the situation changes rapidly, it's important to stay connected. Here are some ways companies are keeping in touch with current and prospective customers during the pandemic:
Run a short survey around some burning issues your current and prospective clients have right now. Make sure to address problems openly; use the survey as an opportunity to open a dialogue. A good way to start a conversation is to publish the survey's results.
Set up and run your own panel discussion around a topic relevant to your audience. Giving your audience a chance to connect via a teleconferencing service like Zoom is really important now. To generate interest, create blog articles and social media posts around the discussion.
Run a Mastermind Group for your clients to help them work through concerns in real-time. Mastermind Groups are peer-to-peer discussion-based troubleshooting meetings that can be set up via a teleconferencing service.
Host a live-stream with Instagram or Facebook live. Instagram and Facebook have become popular tools for broadcasting live demonstrations and chats to clients and prospects. The live public format provides an engaging way for users to react to and share your stream.
How has your business been staying connected during the pandemic? Stay safe and let me know what you think.