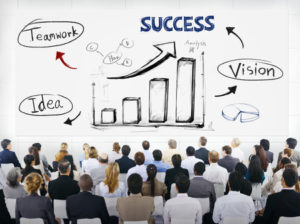 All that hard work paid off, and your B2B event was a success! Now what? Post-event follow up is key to ensuring your attendees' experiences are stellar.
After you've thanked your attendees and sponsors, be sure to continue to keep them engaged with related online events and other follow-up content.
Analyze and record basic data – number of attendees, leads generated, etc…
Post the highlights – any videos or notes from speeches and discussions should be posted on social media and the event web page
Reach out to traditional media – provide photos, and key takeaways
Measure interest by email – ask attendees to be added to email distribution lists , then track the open and click through rates
For more tips read the FULL ARTICLE HERE.