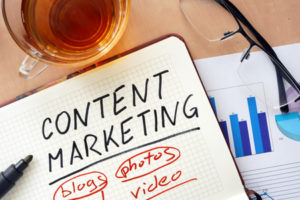 When you think of content marketing, what comes to mind? Creating a white paper? Writing a blog post about your latest acquisition? In 2018, content marketing is about creating interesting content people actually want to engage with.
Stop talking about your brand, and start creating content people want to read, watch or listen to. Sponsored posts, branded emails and traditional ads are no longer as effective as they once were.
If you aren't looking to create useful, interesting content in 2018, your efforts are going to fall flat. So where do you start? By leveraging tools that help you create polished, professional-looking content. Here are a few:
Skitch:

This app

from Evernote makes it easy to take and mark up screenshots so you can create polished how-to articles and ebooks.
Snappa:

This tool

is similar to sites like Canva and PicMonkey but, in my opinion, much more intuitive to use. It also makes it easy to save templates so you can create images quickly. The "team save" function makes collaborating easy.
Promo by Slidely:

This video creation tool

makes it simple for small brands to create seriously professional-looking videos. Includes stock music and video clips and access to music and footage editors.
For more trends and tools for content marketing READ THE FULL ARTICLE HERE.